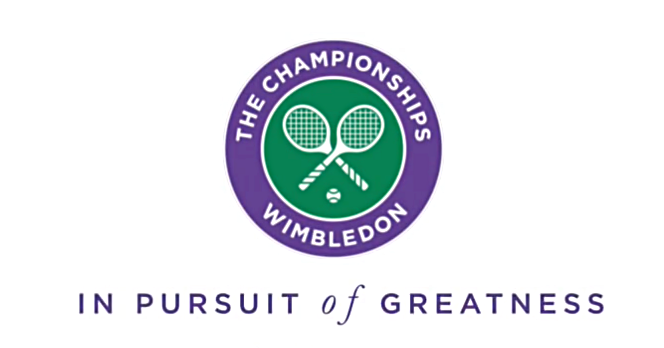 We are approaching this year's finals of the most famous tennis tournament in the world: The Championships, Wimbledon. This year, they celebrate 140 years since starting two centuries prior in 1877.
I have often called tennis the "Sport of Kings," and nowhere is the regality of the sport conveyed as much as here, when players must (as tradition asks) wear all white, where crowds are hushed and the grass is precisely trimmed. It is fitting that in Lion Month, this tournament of the Sport of Kings is held, both for its long history and its stirring motto: "In Pursuit of Greatness."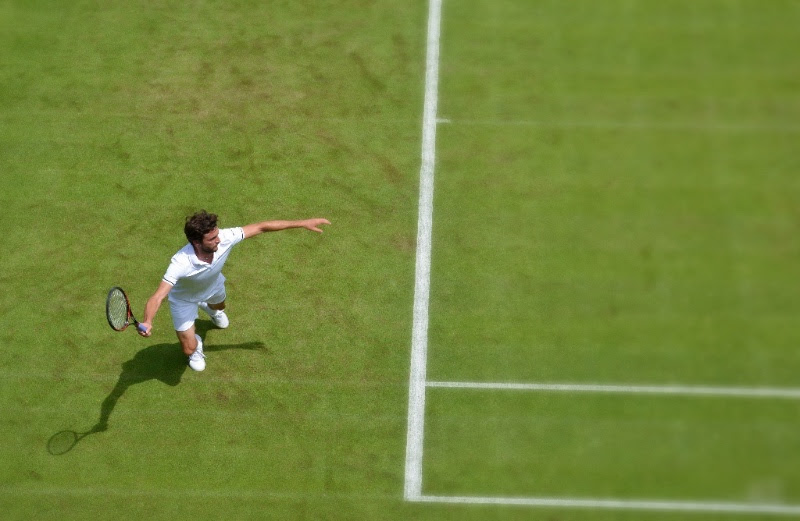 Photo by Carine06 licensed under CC BY-SA 2.0
This year, tournament falls completely in July and its fitting that some of the greatest in the sport are still making a strong showing so late in their careers, Venus Williams and Roger Federer, both in the semifinals. To see these champions, all time greats still playing, still pushing, still pursuing is moving. It reminds me of what some commentators called "The Greatest Weekend in Tennis History" earlier this year, when we saw the Williams Sisters face off and Federer battle Nadal for the titles of the Australian Open. I saw that convergence connect with one of my themes for 2017 as these tennis royals played for further greatness.
I could wax on about my admiration of the Williams Sisters or the level of play from the men's side from the past decades, but I have lessons to share that we can apply to our own lives, whether we find ourselves on a court or not, they are principles I see in the pursuit of greatness. I'll share one "Tennis Lesson" with you now and another next week.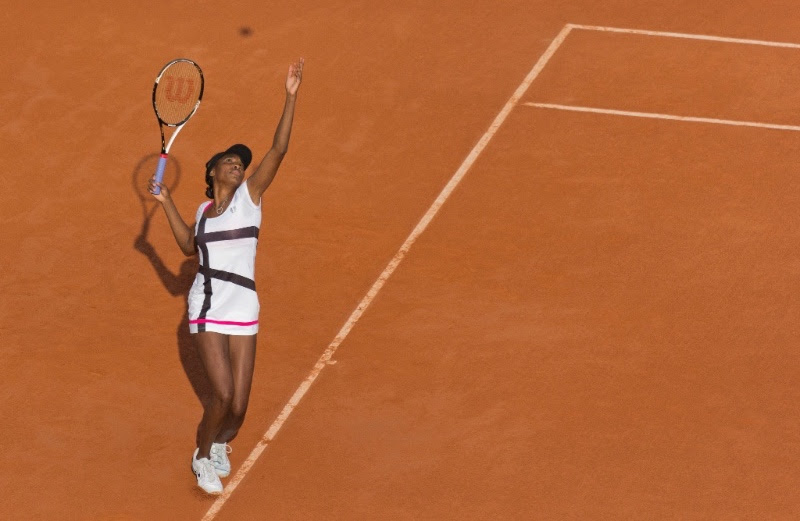 Photo by Poudou99 licensed under CC-BY-3.0
Tennis Lessons:
Different Surfaces & the Foundations of Greatness
Tennis is one of a handful of sports that is played on different surfaces: clay, hardcourt, and grass. Each surface has particular characteristics and brings out different aspects of a player's game. Not only does clay play slower than hardcourt, or grass accentuate power, but on grass and especially at Wimbledon, we see the courts themselves change over the two weeks. I saw a promotional video for Wimbledon in which retired tennis pro Tim Henman brings this to light, "The feeling of the grass under your feet is almost like the perfect carpet, the perfect foundation to play great tennis on. It's inevitable that a living surface is going to change, because it's alive. That is such a challenge for the players because there's no other surface that will change so dramatically over a tournament."
When I heard this, I began to think about the different surfaces in tennis as varying foundations and how players must be able to adapt, even to shifts at Wimbledon as a court's dirt is exposed.
…Staring at grass took on deeper significance.

Then I came to a realization about players who become great. There are some in the tennis world who specialize in one surface, seeking to dominate on it. But most players are pursuing greatness across the sport. They fight the game on all surfaces, on each of the sport's different foundations. For some, winning a tournament, moreover a major, is a highlight of their career. But less than a dozen men or women have been champions enough to complete a career grand slam, or even more rare, achieve the greatness of a calendar grand slam, spanning the foundations of the sport.
When following the careers of these players, we can hear whispers of greatness in their interviews and see it in their physicality as they play, catching a glimpse of the depths upon which they draw, of form, practice, discipline, and drive.
So then, these great players have learned not only to play well on different foundations, but transcend these to play from a foundation within.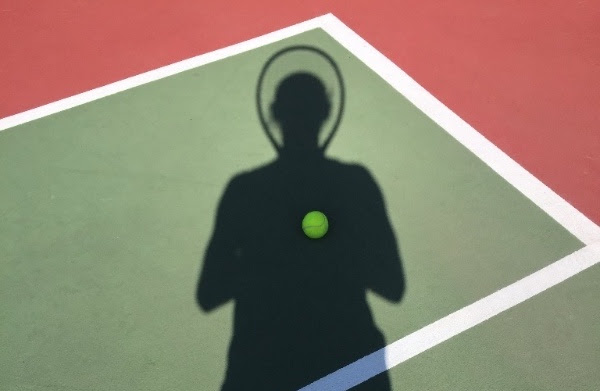 An abstract self portrait from my Saints and Icons project, taken on a tennis court.
It's been said that we don't rise to the occasion, we fall back on our training. Great athletes pursue their sport in tournaments, but far more time is spent in training, getting the foundations right—a punishing backhand, a striking forehand, serves targeted exactly where directed. Great athletes play from these foundations. But there's an even deeper level, where inner foundations are built on elements like peace and joy. We might hear players talk about recovering the simple joy of the sport or see a certain type of peace and calm as they win high pressure points. That's where we can learn—playing from joy and peace can make any of us great.
So here is the great lesson, even when foundations change around us, we can be great by falling back on the right inner foundation. This traces back to a famous story about builders, with this thought: "Therefore everyone who hears these words of mine and puts them into practice is like a wise man who built his house on the rock. The rain came down, the streams rose, and the winds blew and beat against that house; yet it did not fall, because it had its foundation on the rock."
What is the foundation you will play from?