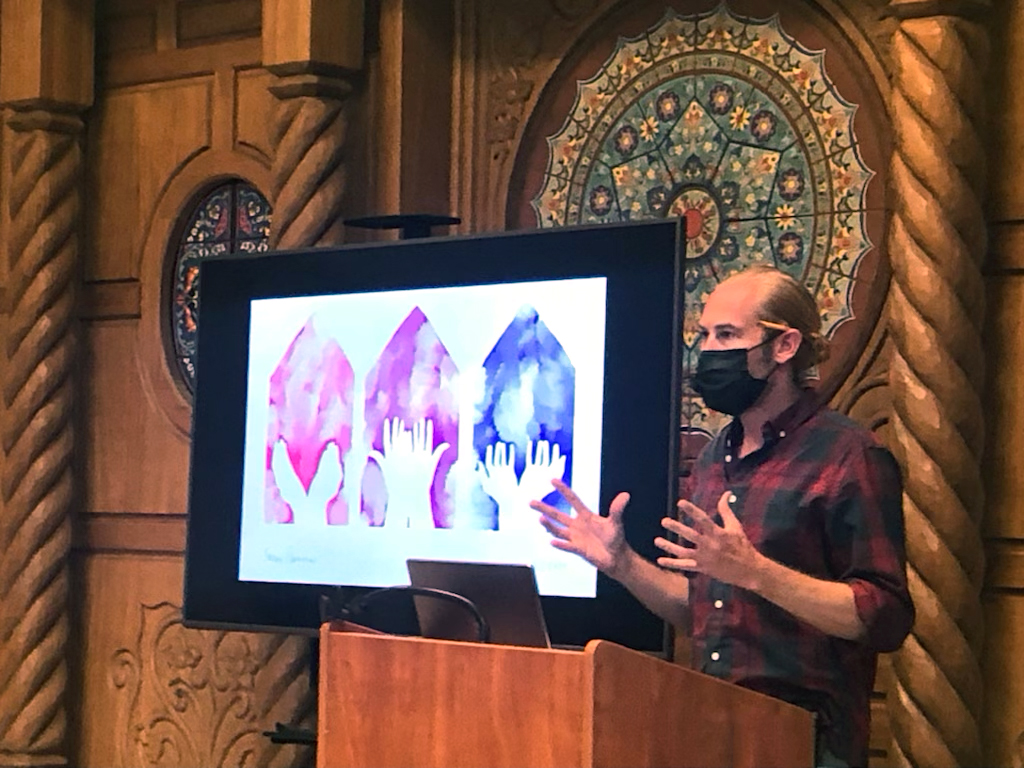 With over a decade of arts leadership, Steven Homestead speaks, coaches, consults, and shepherds powerfully, passionately, and empathetically on creativity, community, and the need for artists and creatives to find belonging and empowerment in community.
Equally, he is equipped to disciple and teach faith leaders to understand the power of valuing and empowering artists and of fostering creativity, mystery, and wonder in their spheres of influence.
His public speaking, thought leadership, and ability to engage emotionally/empathetically come from and have led to a variety of opportunities that have shaped him further, including…
Co-hosting the 2018 Creative Church Arts Conference alongside Marlita Hill
Co-facilitating the Church of the Brethren's Southwestern Division Retreat with Rev. Dr. Mellisa Hofstetter in 2021
Collaborating regularly on the monthly Arts Collectives of Saddleback Visual Arts with Jason Leith
Being a national leader and facilitator with CIVA's Heart to Heart program
Serving as a retreat speaker/facilitator at Fuller Theological Seminary in 2022
Guest speaking at Mako Fujimura's studio at Fuller's Brehm Center in 2019
Guest lecturing at Life Pacific University in 2020
Presenting and speaking at the 2021 CIVA Biennial
As a believer in generative culture-making, he has been a speaker/presenter at numerous Boca de Oro Festivals of Literary Arts and Culture, including his conversations and workshops with Marc Bumuthi Joseph, Katie Zaun, Billy Mark, Tinasha LaRayé, José Lozano, Kerry McPherson, Dr. Christian Guebert, and Amy Gordon. Additionally he has hosted his own online poetry reading series Word Up! as well as produced online events around the intersection of arts and faith, where he has hosted such guests as Jessie Nilo, Corey Frey, Sarah Heath, Sel Thomson, and Linda Sylvester (among others).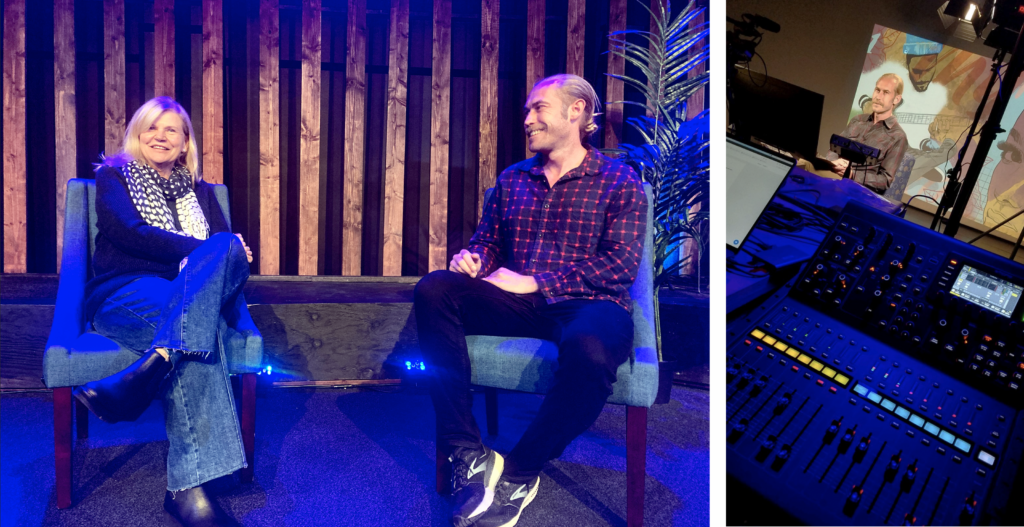 He is an expert interviewer, navigating multiple ideas and synthesizing perspectives, honed through serving with Boca de Oro, as well as being a pastoral voice for CIVA Gathers and at Mariners Arts. He produced and hosted his "Conversations on Collaborative Creativity" with guests that include Carolyn Yarnell, Bridget Dolkas, Kurt Mortenson, Nzuji De Magalhaes, and Collin Russell.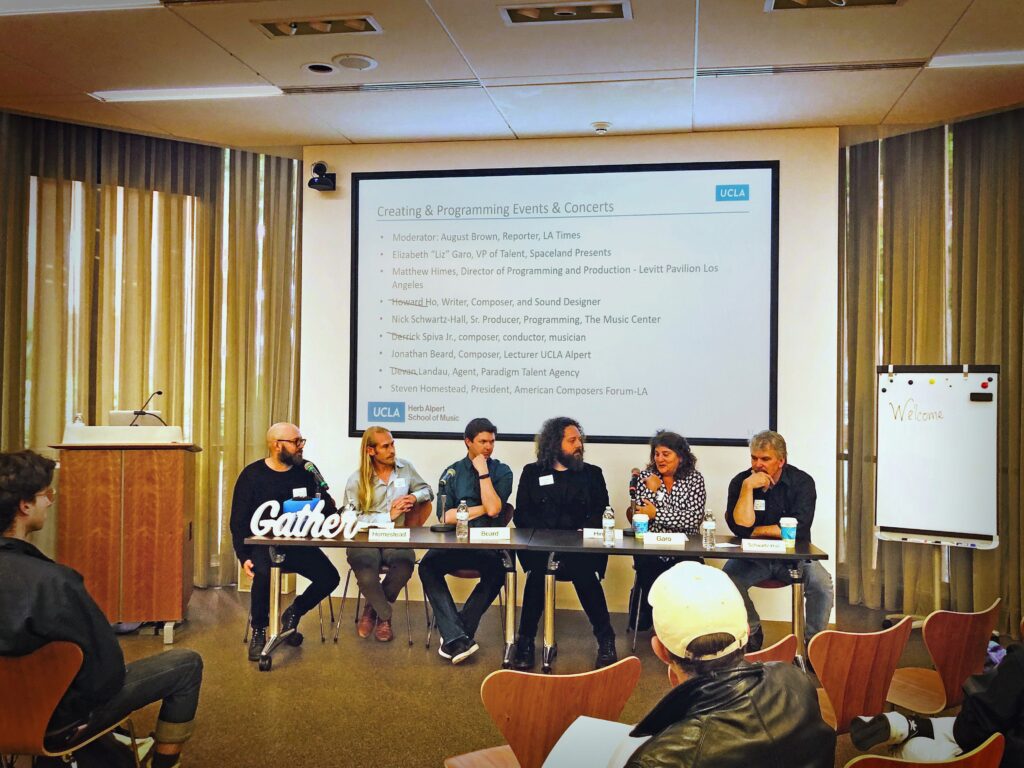 He has been a panelist across artistic spaces, including joining the Amplify Music in Our LA Symposium at UCLA hosted by Gigi Johnson or the CSUF New Music Festival with Pamela Madsen and Jack Van Zandt.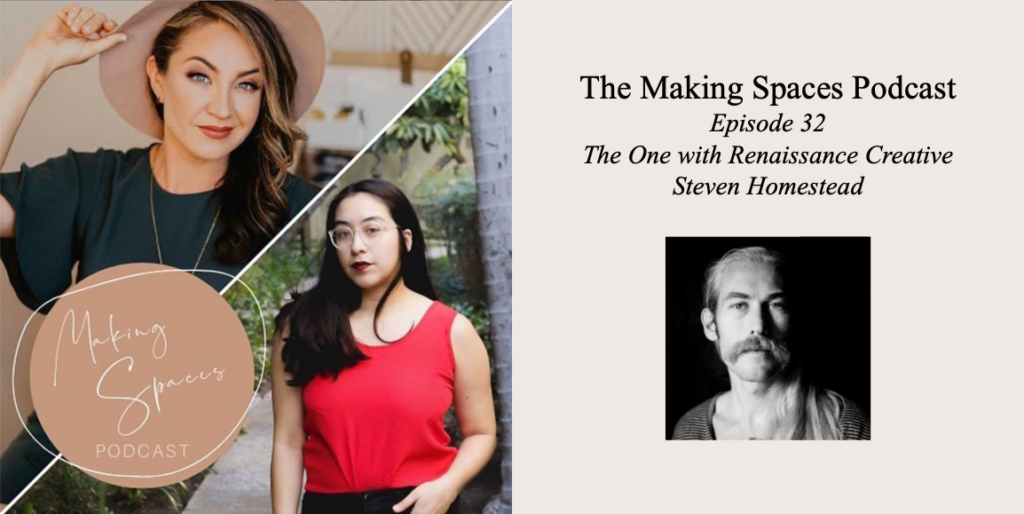 Additionally, he has appeared on the podcasts Making Spaces, The Meaning Movement, and Proof Positive.
Here are just a handful of the talks or areas of interest he addresses from his work and experiences:
Leading Interactive Art Projects
Being a Champion for Arts in Your Community of Faith
The Power of Artists and Leaders as Dream Releasers
How to Be a Leader in the Area of Emotions/Feelings
Helping Creatives Navigate Belief and Doubt
Making Space for Others: Hospitality and the Negative Space
The Shared Space of Clinicians and Artists
Rates:
Virtual Guesting: $225
In-Person Sharing/Speaking: $550+
Large Group Leading/Teaching: $975+
Individual/Group Coaching and Creative Vision Sessions: Rates Vary
Get in touch with Steven at info@stevenhomestead.com. "I'd love to connect with you about your event, community, or need!"