My assemblages use natural elements collected on local hikes, along with reclaimed materials such as paper, nails, and ash. These represent the redemptive growth that can come from sacrifice or pain.
Dandelion | Paper, Ash, Nails, Acrylic, and MDF Board
Mask of St. Käri: A Symbolic Portrait | Feathers, Leaves, Shells, Seeds, and Palm Frond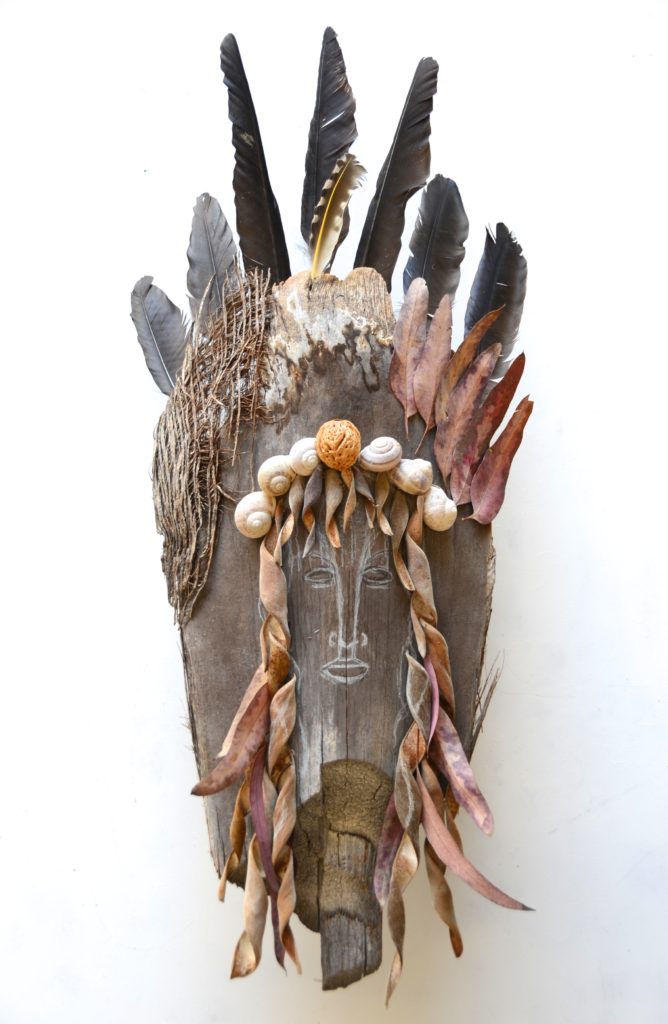 © Steven Homestead. All rights reserved.