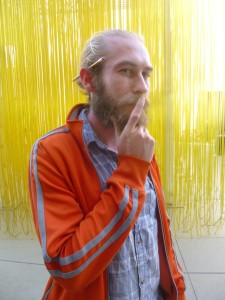 Steven Homestead's music is characterized by strong melodies, harmonic stasis, motivic repetition, counterpoint, occasional humor, and nostalgia. His largest work, Recursive Mass, for choir, piano, and percussion, draws inspiration from fractal geometry, M. C. Escher's use of positive and negative space, the counterpoint of J. S. Bach, and ideas centered on cognitive science found in the writings of Douglas Hofstadter. In addition to choral works, his musical catalogue includes vocal solos, piano solos and duos, and various chamber ensemble groupings.
His Bachelor of Arts in Music comes from UCLA, where he studied with Paul Chihara, Roger Bourland, David Lefkowitz, and Ian Krouse. Subsequent to graduating as the Chancellor's Marshall of Music, he spent a number of years traveling and volunteering with NGOs.
His Master of Music in Composition-Theory comes from California State University, Fullerton, where he studied composition with Pamela Madsen and sang under the baton of Robert Istad and Chris Peterson. There, he developed greater richness in his sound and furthered a love for choral music.
© Steven Homestead. All rights reserved.