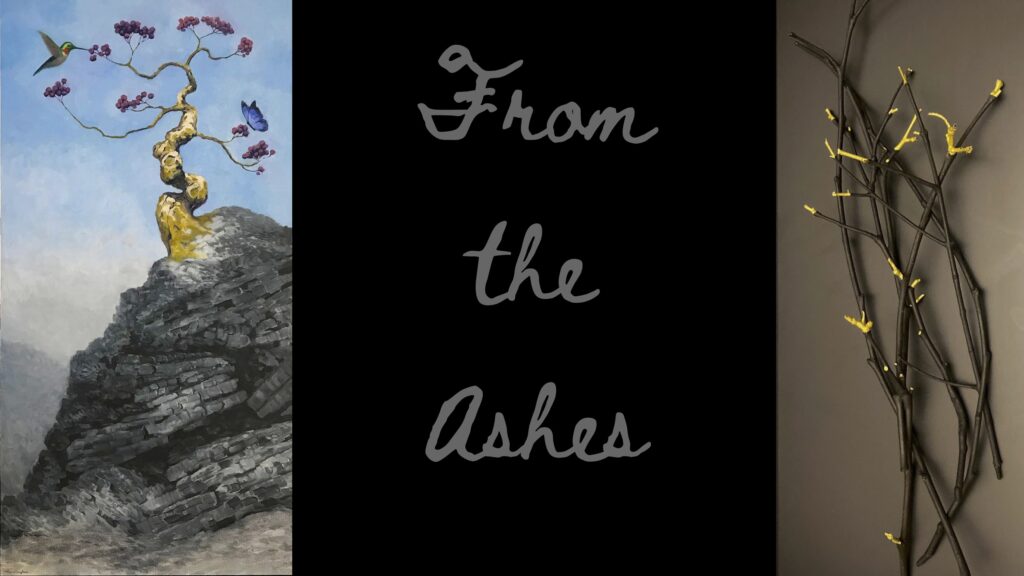 A Mariners Arts + SVA Event @ the DTSA ArtWalk, April 1, 2023
You're invited to a one-night event featuring visual art and poetry that has been created from, or is inspired by, burnt materials. Each work invites us to find what might arise even from the ashes.
6-9pm: Art Show
8pm: Poetry/Spoken Word
The event is a special collaboration from both Mariners Arts and Saddleback Visual Arts that Steven Homestead and Angela O'Neill have produced. It features art and poetry from:
          Andrea Holte
          Angela O'Neill
          Dan Hadinata
          David Harrington
          Dianna Mordin
          Doug Nason   
          José Lozano
          Karen Hiskey
          Renee Ortiz
          Steven Homestead
          Suzie Koh
          & more.
Mariners at the Ramona Building
120 W 5th St, Santa Ana, CA 92701
Stay connected by visiting Mariners Arts or Saddleback Visual Arts.