Just as plants go through seasons of life, we too in our communities are coming out of a difficult and complex season. Using native plants that naturally partner with our local environment/climate zone, this container garden and art installation by Steven Homestead is a CoCreative display of plants paired with sculptural elements made of wood and sticks with written positive affirmations. The garden installation links our thriving to theirs: "Let's re-emerge into a renewing world." "It's time to bloom." "Learning to see; learning to be." "Champions for growth."
The garden installation speaks to where we have come from (on an historical-environmental level and also directly into this past year), plus it serves as a visual display that you can learn from, seeing the five native plants in this container garden and what species they support. Let this be a symbol of a renewal and rebirth of local flora and fauna in our own spaces and of us as a creative community.
––––––––––
Así como las plantas atraviesan temporadas de vida, nosotros también, en nuestras comunidades, estamos saliendo de una temporada compleja y difícil. Usando plantas nativas, que de manera natural se han adaptado a nuestro medio ambiente o zona climática local, este jardín de macetas e instalación de arte de Steven Homestead, es una exhibición CoCreativo de plantas, combinadas con elementos esculturales hechos de madera y varas con afirmaciones positivas escritas. La instalación de este jardín vincula nuestra prosperidad con la de ellas: "Vamos a resurgir en un mundo que se renueva." "¡Es hora de florecer!" "Aprendiendo a ver. Aprendiendo a ser." "Campeones del crecimiento" "El arte florece donde los artistas crecen."
La instalación del jardín habla de dónde venimos (a un nivel histórico-ambiental y también directamente relacionado a lo que hemos pasado este año anterior), por otra parte, sirve como una exhibición visual con la cual usted puede aprender, observando las cinco plantas nativas en este jardín de macetas y que especies ellas apoyan. Que este sea un símbolo de renovación y renacimiento de la flora y fauna local en nuestros propios espacios, y también en nosotros, como comunidad creativa.
Native California Plants
Plantas Nativas de California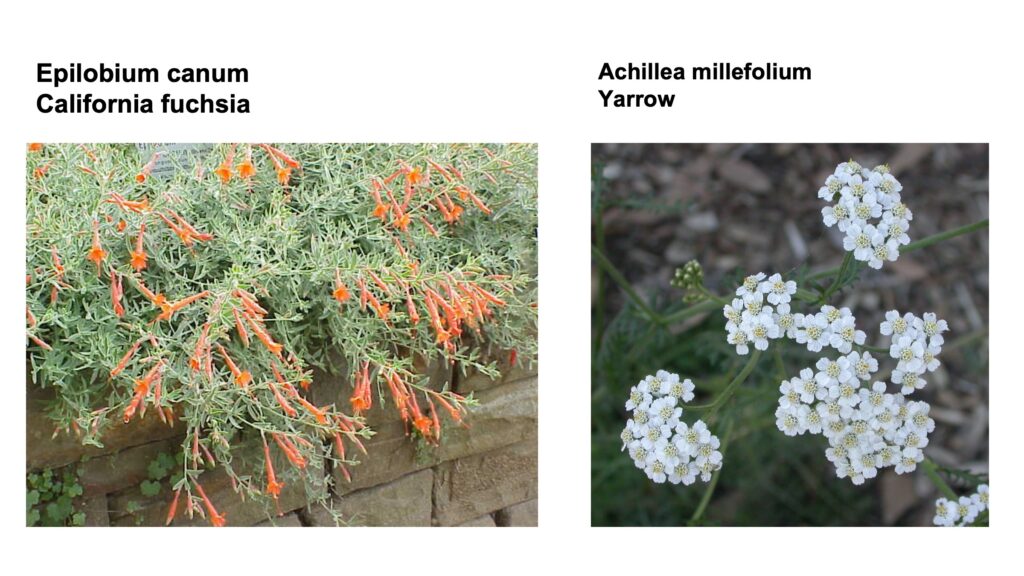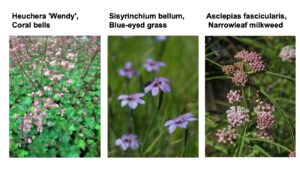 Hummingbirds Supported
Colibríes Soportados

Moths and Butterflies Supported
Polillas y Mariposas Soportados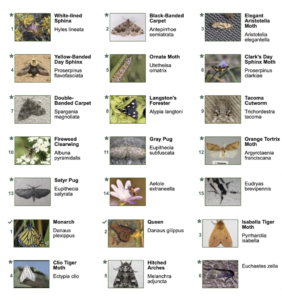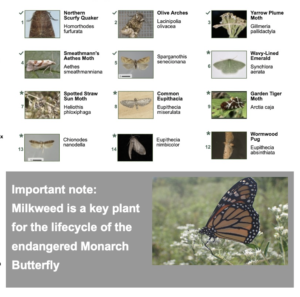 Thank You!
¡Gracias!
Project Lead: Steven Homestead, Artist, Composer, Writer, Curator
Consultant: Marianne Taylor, Founder of Goin Native Therapeutic Gardens
Consultant: Katie Newman, Tree of Life Nursery
Special thanks to Ryan Smolnar, PlacemakingUS, Ana De Los Reyes, Peter Homestead, and Jason Leith