March 9, 2018
​
ACF-LA Presents Nadia Shpachenko at the Pasadena Museum of History
During Pasadena's Spring 2018 ArtNight
ACF-LA presents multiple GRAMMY® nominated pianist
Nadia Shpachenko
at the Pasadena Museum of History for the Pasadena's Spring 2018 ArtNight, held in conjunction with a new exhibit "Dreaming the Universe." Pulling from repertoire by ACF-LA members and composers nation-wide, Nadia will present pieces for keyboard, electronics, and toy piano in a preview of the following evening's People Inside Electronics concert.When:
Friday, March 10, 2018, 6-10PM
With Four, 30-Minute Performances at
6:30
,
7:30
,
8:30
, &
9:30
Where:
The Pasadena Museum of History (Giddings Room)
470 W. Walnut St., Pasadena, CA 91103
The bi-annual ArtNight included dozens of spaces and cultural institutions with free programming and performances and free event-specific public transportation just for the evening.
---
March 10
​Conversations in Collaborative Creativity
March 10th @ 10am
ACF-LA is hosting its second community discussion at OCCCA. Come to connect with other composers and creatives and join in as paelists discussion creativity and collaboration to inspire and inform your creative practice. Featuring guest…
Nzuji De Magalhaes is a mixed media artist born and raised in Angola whose work explores the exchange between African and American cultures, bringing forward issues of gender, child labor, and the experience of minority communities in the United States and abroad.
Collin Russell creates sonic gestures using recorded and synthesized audio to create an ambiance that transforms the listener's perspective on what sound should be, and more importantly, what sound could be. Collin is the Director of Technical Support at Qu-Bit, a Southern California based modular synthesizer manufacturer.
Moderated by Steven Homestead, ACF-LA President
Presented by ACF-LA // Hosted by OCCCA
Orange County Center for Contemporary Art
117 North Sycamore Street
Santa Ana, CA 92701
To Register and for More Info visit the Eventbrite or Facebook Pages.
---
Part of the Boca De Oro Festival
Saturday, March 3rd, 2018
Creating with Text and Music
Join in for a unique discussion and workshop as three composers share thoughts and insights from their own practices on creating with text and music. This interactive event will also include live, in-the-moment composing of vocal music, as the composers set crowd-sourced poetry from the audience to music and guest vocalists in a unique pop-up performance.
Date and Time
Sat, March 3, 2018
6:00 PM – 8:00 PM
Note: Boca De Oro Runs from 12-10 at Locations throughout the City
---

Saints and Icons: At the Santa Ana Art Walk
Saturday Feb 3 2018, 6-10PM
I'm excited that pieces from my Saints and Icons project will be on display at this month's Santa Ana Art Walk. Visit Emmaus Gallery to see these images that challenge and inspire us in our perceptions of ourselves and others.
In addition to showing my work, the space will also be featuring art from Katherine Leith, a friend whose work offers ambiguous visual spaces that invite the viewer to explore complex landscapes and reconstructed worlds.
If you plan to attend the art walk and would like to connect at the gallery, simply email me back.
Emmaus Gallery: 108 W 2nd St, Santa Ana, CA 92701
---
Saturday Feb 10, 10AM-12PM
Saturday Mar 10, 10AM-12PM
Join in as ACF-LA launches public dialogues to inform and inspire your creative practice.
As President of ACF-LA, I'm curating a number of public conversations that will feature local and global creators, curators, and composers discussing exciting projects and collaborations. The first two will be held in conjunction with OCCCA's exhibit, "Music for Your Eyes," from Exhibitions Director Carolyn Yarnell, juried by Peter Frank. In addition to the discussion, come to connect with other creatives and community members at these free events.
10:00-10:30AM // Coffee & Bagels
10:30-11:30AM // Discussion
OCCCA
117 North Sycamore
Santa Ana, CA 92701
Parking: Metered street parking and public pay lots are located adjacent to the location.
Featuring:
Carolyn Yarnell //
Composer and Visual Artist
Exhibitions Director, OCCCA
Pamela Madsen //
Composer, Performer, Theorist, and Curator
Professor, Music Composition/Theory, CSUF
Founder and Director of the Annual CSUF New Music Festival
Bridget Dolkas //
Violinist, Musical Entrepreneur, Educator, and Arts Organizer
Principal 2nd Violin, Pacific Symphony
Co-Curator of Sonic Kitchen
Kurt Mortensen //
Arts Administrator, Composer, and Guitarist
Director of Audience Engagement,
Pacific Symphony
Co-Curator of Sonic Kitchen
Moderated by Steven Homestead

Presented by ACF-LA and Hosted by OCCCA.

Click Here to Register

---

Composer-Performer Symposium
Saturday Feb 24, 10AM-6PM
Panel Discussion, 5-6PM
I'll be a guest and panelist (5-6PM) at the 17th Annual New Music Festival when ACF-LA presents the landmark composer Thea Musgrave (12-1:30PM) as part of her world-wide 90th birthday celebrations this year. In a week-long festival of concerts and events, Saturday's Symposium offers free lectures and performances. Also, on Sunday, Thea will be honored as the CSUF Orchestra performs one of her compositions, on a program that will include Gershwin's Rhapsody in Blue.

Click Here for More Info and Event Tickets

Newgate Orchestra and Artists at Arts Alive
Tapestry Work on Display, April 29-30, 2017
Part of Orange County's Imagination Celebration
---
Saints and Icons
On Display at Fuller Theological Seminary, February 8-March 10, 2017
Opened as part of the Brehm Center's
Culture Care: Creating Beauty in Exile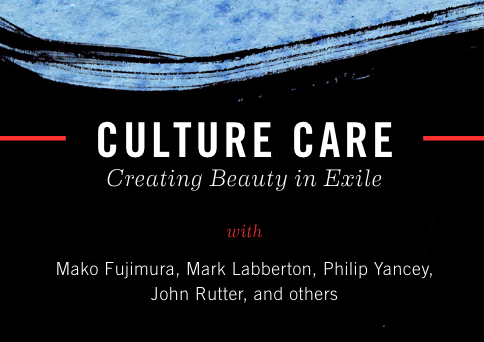 ---
Interactive Art Installation at
Unlocking the Stigma Fair
Jan. 24, 2017
UCI Student Center


---
Showing the "Loop of Resurrection"
10.12-14.16
SALT SIXTEEN
Nashville, TN
---
Creating Live Art from my
Saints and Icons Project
10.14.16
TEDxMission Viejo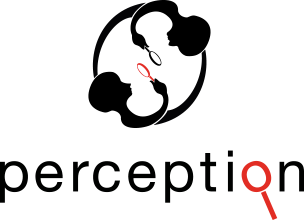 ---
Showing Work from my
Saints and Icons Project
And the World Premiere of
Monkeys on Parade
10.15.16
Newgate Orchestra and Artists: Hauntings